John 6: 56-69
New Ark United Church of Christ, Newark, DE
August 23, 2015
This is the fifth Sunday we hear Jesus telling his disciples that he is the Bread of life, that if we eat his flesh and drink his blood, we will have eternal life. Jesus is the stuff we need to be fully alive. The Catholic and Protestant scholars who put together the lectionary readings wisely knew that it would take at least more than one hearing of this particular word in order for it to sink in. Jesus says it himself: "Does this throw you completely?" In other words, you think this teaching is hard to understand? Or in the NSRV: "Does this offend you?" What would happen if we saw the Son of Man ascending to where he came from? Would that make it easier to believe, if Jesus did something supernatural, right in front of our eyes?
It helps if first, we don't take Jesus literally but we do take him seriously. Just as when God said God would write words of love and commitment on human hearts, it didn't mean God would engrave them with hammer and chisel. So too Jesus isn't recruiting an army of cannibals, vampires, and zombies. I like Eugene Peterson's use of the phrase 'make a meal of me'. Jesus says, "In the same way that the fully alive Father sent me here and I live because of him, so the one who makes a meal of me lives because of me."



Usually when we say someone 'makes a meal' of something, it means they've spent more time and energy than what is needed.­ "I asked for a few bullet points on the subject, but she made a meal out it." Funny thing is, that's precisely what Jesus wants us to do with him. Jesus doesn't want us to sum him up in a few bullet points or sound bites. He doesn't want us to skim the surface; Jesus wants us to go deep, to make a meal out of him, to take him seriously, and become alive through him.
But even then, it's not a guarantee for faith, for trust, for going where Jesus is going. And so we need to hear this message not just once or twice but over and over again, because trusting in Jesus and having faith that can carry us forward is no easy thing. Sometimes we try to muscle our way through, soldier on, will ourselves (and a few other people) headlong into the fray of living. Other times we turn around, head the other way, leaving Jesus in the dust. After all, he can be one frustrating dude. But Jesus tells us that none of this works. Muscle and willpower can't make faith happen. We can't come to Jesus on our own. Jesus says we get to him only as a gift from God.



The journey of faith is not a linear one. Like life itself, faith ebbs and flows, up and down. Sometimes the ebb comes with a wicked undertow, and we get thrashed about. Sometimes we wait a long time for the flow of faith to return. Some of us may still be waiting for it to return, wondering if it ever will. If faith is a gift, why must we wait for it? If God's grace is unconditional, why doesn't it flow freely? Why can't we feel it all the time?



Near the scripture in your bulletin, draw a wavy line. On that wavy line, put an X where you are right now in your relationship to God, with Jesus, in the Holy Spirit, however it is you relate to the sacred in your life. Are you at the top or the bottom of the wave, ascending or descending somewhere in the middle?



The bottom of the wave is the hardest place to be, especially when we can't see the upward slope that's coming. Or maybe we're on that upward slope, but it feels like Sisyphus continuously rolling that heavy boulder uphill. We're muscling our way up the stairway to heaven. Maybe we're coasting on the downhill. It's hardest when we're waiting: waiting for something to change, something to happen, something to feel different.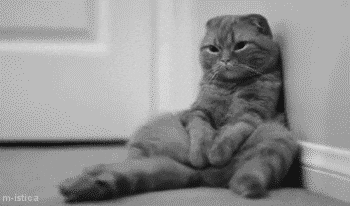 I don't know about you but I stink at waiting. At least it feels like I'm no good at it. I get frustrated. I cry but probably not as much as I need to. Sometimes I rail at God because she's the only one who'll let me. At some point I despair because being powerless is just unacceptable. When it gets bad, there are times I have turned to poetry and I write it out. This poem is from a few years ago while I was searching for a church.




The Waiting Room



Random.

Capricious.

No guarantees

whatsoever.

You sure you want this?

You might not

even get what you need.

Your best intentions

won't matter.

Your actions will

be like atoms colliding

in a galaxy

you may have the luck

to live in.

Others will offer

what they can:

in God's time,

if it's meant to be,

but they can't always wait with you.

You will look to blame

someone

but find only yourself.

Whatever it is

you can't forgive

set it down like a stone

or hurl it into space.

Gravity will turn out

to be stronger than

you are and infinitely

more patient.



Way to bring down a room, huh? Can you hear the anger in that? Have you ever felt like that? What are you waiting for right now? Where in your life are you having difficulty being patient? Where do you need God to show up? Write it down near your wavy line.



So how do we stay connected to the holy, to God, when we're not feeling it, when we're waiting for God to show up, when we're in the ebb, waiting for the flow? When the rest of Jesus' disciples heard that they needed God's help to get to Jesus, they left. But the Twelve stayed, saying, "Where would we go? You have the words of real life. We've already committed ourselves, confident you are the Holy One of God."



The Twelve gave Jesus their unconditional trust. We talk a lot about the unconditional love of God. But we don't talk about offering God the same. Not blind faith, but unconditional trust and love. We can love God, trust God, even when we're in the ebb, even when Jesus is teaching something we don't understand, even when the well of the Spirit feels as though it has run dry.
One way we can do that is just showing up: showing up in prayer, in reading the Bible, serving and giving, and yes, coming to church for worship. It's like any other love relationship. We may not always feel loving, but we show up anyway and do the loving thing. We trust that the way things are now will change, because change is the way of all things. What ebbs will flow again. One of the major themes of the Bible is how God shows up again and again for God's people, especially when they think God has given up on them. The other major theme? God never gives up on God's people.



Lately, in the morning, I have been praying this simple prayer: "God, you know what I need for today. You know what is needful for me to do what you want me to do, to be who you want me to be. I trust you. Thank you, God. Amen." How have you been showing up in your relationship to God? Write down one or more ways you can show up daily in your relationship to the holy, to the sacred in your life. Then commit to showing up every day this week, with God's help. And let's all not be too hard on ourselves.



The life of faith is simply this: We can't do it, life, loving, forgiving, making peace, creating justice, without help. At the very least we need each other. So while we're waiting, we might as well wait with each other. Which means maybe we'll learn to trust each other, lean on one another, realize we're not alone. Thanks be to God. Amen.