Psalm 121;
John 3: 1-17
New Ark United Church of Christ, Newark, DE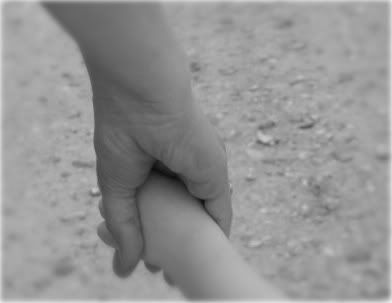 Lift up your eyes, behold the hills
From where will help and rescue come?
We call on One who made the earth
Who blessed the stars, the moon and sun.
God is holding your life
God is holding your life
God is holding your life
We believe.
(repeat)
Last June, a fourteen year old boy named Berkin Elvan was walking to the store to buy bread in the Turkish city of Ankara. A crowd of 2,000 protesters were in Gezi Park and things were heating up. Police fired tear gas into the crowd. One of the canisters hit Berkin on the head, his injury so severe he lapsed into a coma. He died this past Tuesday.
God is holding your life
God is holding your life
God is holding your life
We believe.
(repeat)
Laurel Krause, sister of student Allison Krause who was shot by National Guardsmen 44 years ago on the campus of Kent State, has been fighting for the U.S Justice Dept. to examine new forensic evidence. She is now pleading her case before the United Nations Human Rights Committee, still seeking justice for her sister.
God is holding your life
God is holding your life
God is holding your life
We believe.
(repeat)
A week ago Friday, late at night, family and friends wished a safe flight to 239 passengers as they began their journey to Beijing. Before transferring communication from Malaysian to Vietnamese air traffic controllers, the co-pilot on Flight MH370 said, "All right. Good night." No one has heard from them since.
God is holding your life
God is holding your life
God is holding your life
We believe.
(repeat)
When we read words like "The Lord will keep you from all evil. God will keep your life", we wonder what they truly mean when we hear news stories like these. We wonder what does it really mean when Jesus says that God sent him into the world that those who believe in him shall not perish but may have eternal life, that the world is saved through him. We may lift our eyes to the hills, wondering where does help come from, but on some days, all we see are hills.
Turn down your gaze upon the earth
Where is the One who never sleeps
We call on One who guards you now
Your spirit safe in holy keep
Trusting God is not an easy thing. Faith is not about certainty but uncertainty, the hope of things unseen. What we call God is more about mystery and transcendence yet also the immanent power of love. Paul in his letter to the Romans writes of how God's love, God's grace is pure gift. There is nothing we can do to earn it. The hard part is not so much to trust that God's love is true but to then live out of that love. Paul lifts up Abraham as an example of this trust in God. God did not make promises of descendants to Abraham and Sarah because of anything they had done but because God had decided that was what God was going to do. Abraham and Sarah put their trust in a promise yet fulfilled, in a God who reveals the journey only one step at a time.
"If those who get what God gives them only get it by doing everything they are told to do and filling out all the right forms properly signed, that eliminates personal trust completely and turns the promise into an ironclad contract! That's not a holy promise; that's a business deal. A contract drawn up by a hard-nosed lawyer and with plenty of fine print only makes sure that you will never be able to collect. But if there is no contract in the first place, simply a promise—and God's promise at that—you can't break it."
It's we who have taken God's promises and made a contract out of them, holding God to God's end of the bargain while we continue to break covenant with one another and with God. God is holding all our lives, we believe, yet we live and work as though it all depends on us. We say our bedtime prayers but still have trouble taking our sticky fingers off the control panel.
Our Lenten theme is about restoring the joy: a joy not to be confused with happiness or contentment. It is a joy that sustains us through the questions, the doubts, the difficulty of letting go and letting God. It is the same joy that allows us to leave our home and our parents and make our own lives. It is the joy that comes when we let go of our fears and take a risk, be our true selves, sometimes falling flat on our faces and finding we are loved nevertheless. It is a joy that allow us to embrace the unknown and trust God anyway. In the words of the poet Wendell Berry, "Be joyful though you have considered all the facts."
But there are times this can be too much to bear. We want to retreat into ourselves, seek after our own satisfaction, our own comfort, gratify a desire to settle the score, let our anger have its way. We think we can guard ourselves against the pain of being human by steeling our soft hearts, by not trusting other people, not trusting community like a church, not trusting the mystery that holds us, which we call God.
But that is precisely when we cease to be a human being. Philosopher Martha Nussbaum reminds us that the essential paradox of being human is that our capacity for vulnerability and our ability to trust others may be what allows for tragedy to befall us. And the more we aspire to live well, the more we are faced with choices that expose our vulnerable, soft heart and invite us to trust. But these are also what make us human.
Fear and love, hope and despair, hardness and joy—they all travel the same path: from our hearts and into our lives. To protect ourselves against the ones we don't want to feel is to prevent ourselves from feeling true joy, hope, love. Trusting God with our lives keeps our hearts soft and gives us the courage to say, "All right. Good night."
When we as a faith community have difficulty trusting God with our future, when we try to measure growth, strategize the future, ensure our survival, it is then that we cease being a church and become an organization, an institution, rather than something still being imagined by the unpredictable Holy Spirit.
To see a larger image, click here.
God is not only holding our lives but God is also holding our life together, revealing the journey ahead one step at a time. God invites us to trust a promise as yet unfulfilled, to step forward into the unknown, and to be the joyful beloved community anyway.
Venturing out or coming home
'Neath heat of day or cool of night
We call on One who hears your voice
And comes to heal and keep your life
God is holding your life
God is holding your life
God is holding your life
We believe.
(repeat)
Click the link below to listen to the song used in this sermon: